From GMM
It was, of course, unnecessary for audacious competitor Fernando Alonso to tell reporters at Hockenheim he thinks mind games are "very important" in formula one.
But they might be even more important in 2014, "because it is a very close fight".
The Spaniard is referring to the intra-team battle between his old McLaren teammate, Lewis Hamilton, and championship leader Nico Rosberg, who are driving dominant Mercedes towards a certain drivers' title win.
Nico Rosberg (Photo: Mercedes AMG F1 Team)
Indeed, the identity of the silver-clad champion is still very much up for grabs.
So while the points are won on-track, crucial psychological gains can also be scored away from the asphalt.
That was clear even in Friday practice at Hockenheim, when Rosberg admitted his frustration with tactics employed by Hamilton.
The German's brakes began to catch fire in the pitlane, as he waited for Hamilton's sister car to be serviced.
"My dear teammate decided to box without any warning," Rosberg said, "so that put us all into a bit of a mess."
It is just the tip of the iceberg. Hamilton threw a tantrum earlier this year in Monaco, and then 'joked' ahead of the German grand prix that Monaco-domiciled Rosberg, the son of a Finn, is not even be a real German.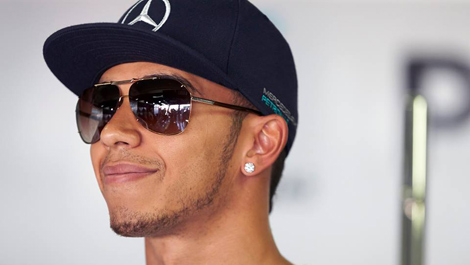 Lewis Hamilton (Photo: Mercedes AMG F1 Team)
Hamilton has also said he is "hungrier" for victory than Rosberg, due to his modest upbringing in comparison to the trappings of being the son of a wealthy world champion.
"Yes, I was very fortunate growing up like I did," Rosberg told F1′s official website at Hockenheim, "but don't forget Lewis was a McLaren driver from the age of 12. That is quite something!"
Rosberg, meanwhile, got married last weekend but failed to invite Hamilton, who lives in the same apartment building in Monaco.
The German daily Bild quotes Hamilton as saying ahead of the German grand prix: "There won't be any wedding presents on the track from me."