This week, our Top 10 focuses on the youngest winners of a Formula 1 Grand Prix.
Take note that the Indianapolis 500 race was a round of the World Drivers Championship from 1950 to 1960.
Drivers competing in the Indy 500 during these years were credited with participation in a World Championship race and the top five finishers were credited with World Championship points.
The drivers are placed in order, from the oldest to the youngest.
Top photo shows Emerson Fittipaldi in a Lotus back in 1970.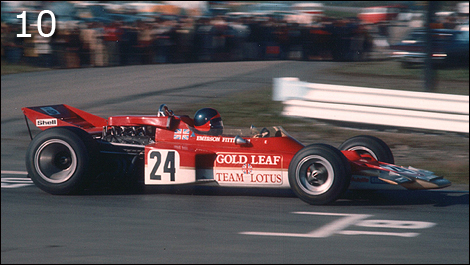 Emerson Fittipaldi, Brazilian, 23 years and 296 days, winner of the 1970 United States Grand Prix
Continue reading Top 10 youngest Grand Prix winners