Seven different categories of race cars will battle on the streets of Toronto this weekend during the Honda Indy event.
The Verizon IndyCar Series the premier open-wheel series in the United States, competing on a challenging combination of super-speedways, short ovals, scenic road courses and temporary street circuits.
The 2014 Honda Indy Toronto features a full length IndyCar race on both Saturday July 19th and Sunday July 20th. Each race will be an equal length, championship points race.
IndyCar (Photo: LAT for IndyCar)
Robby Gordon's SPEED ENERGY FORMULA OFF-ROAD TRUCKS made their Canadian debut at the 2013 Honda Indy Toronto, and are were a crowd favorite! The incredible spectacle involves high-powered off-road trucks racing side-by-side on challenging tracks consisting of jumps, crossovers and tight corners.
The Acura Sports Car Challenge, featuring the Pirelli World Challenge is a competitive production based series that allows teams, manufacturers and aftermarket suppliers a chance to test their products in a race series. The race is limited to 50 minutes, where total number of laps, distance and lap times are factored.
Indy Lights is the premier ladder series for drivers and teams striving to one day compete in the IndyCar Series and the Indianapolis 500.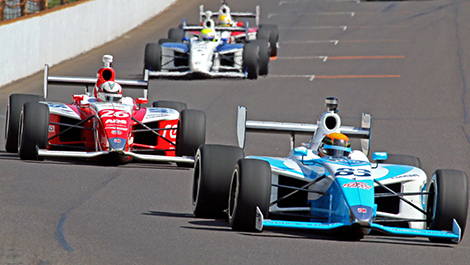 Indy Lights (Photo: LAT for IndyCar)
The Cooper Tires presents USF2000 National Championship powered by Mazda is part of the MAZDASPEED Motorsports Driver Development Ladder and is the first step in the Road to Indy.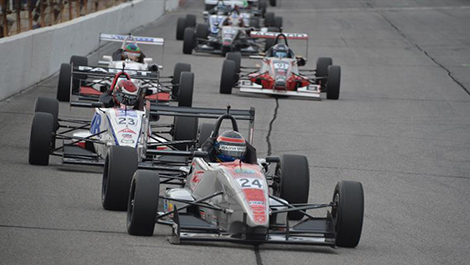 F2000 (US F2000 Championship)
The Porsche GT3 Cup Challenge is a unique series featuring semi-professional drivers in one of the largest single-make series in North America, racing exclusively the Porsche 911 GT3 Cup car. The series has grown from a field of seven cars to a challenging field of over 20 cars, and is noted for its competitive gentleman atmosphere.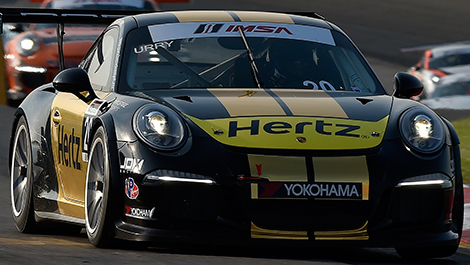 Porsche (Photo: IMSA)
Formula 1600 style racing has produced the majority of Canada's decorated road racing stars. Aspiring young stars compete in entry level open wheel racing based in Ontario and sanctioned by the CASC, Ontario region. This Series features the "A" Class for the newest and most refined chassis available and the "B" Class, for cars manufactured in 1994 or earlier.