The sons of former Formula 1 World Champions James Hunt and Niki Lauda are to re-enact their fathers' legendary Formula 1 challenge by racing against each other in this year's MRF Challenge.
Freddie Hunt and Mathias Lauda will compete as teammates at M&N Racing in this series series that will feature Formula 3-style Dallara-Renault chassis.
Freddie Hunt. (Photo: Facebook)
Freddie Hunt, who competed in British Formula Ford in 2007 and ADAC Formel Masters in Germany in 2008 and '09, has not raced a single-seater since then.
Mathias Lauda, who raced in the GP2 series and in DTM, is currently contesting the Euro NASCAR series.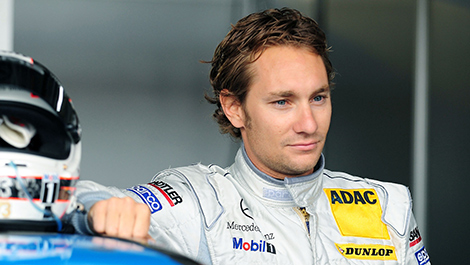 Mathias Lauda. (Photo: WRI2)
Autosport magazine writes that the MRF Challenge, which is heavily subsidised for drivers and also offers prize money, is likely to kick off at Qatar's MotoGP circuit, before supporting the Bahrain World Endurance Championship round and finishing at Chennai in February.