Here are 8 interesting details Formula 1 fans must know about the Canadian Grand Prix held this weekend in Montreal.
1
The first Canadian Grand Prix was held in 1967 at Mosport Park near Toronto, and was won by Jack Brabham, driving a Brabham-Repco.
Jack Brabham, Brabham-Repco. (Photo: WRi2)
2
The Gilles Villeneuve circuit was the scene of Robert Kubica's terrible and frightening crash in 2007 in his BMW Sauber.
3
Ferrari and McLaren have won the Canadian race 18 times each. The next best team is Williams with 7 wins.
4
The first race to be held in Montreal in October 1978 saw Gilles Villeneuve take the win – his first in Formula 1 – in his Ferrari 312 T3.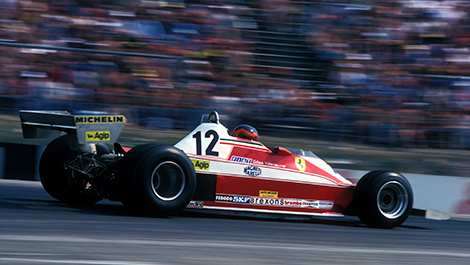 Gilles Villeneuve, Ferrari 312 T3. (Photo: WRi2)
5
The winningest driver is Michael Schumacher with 7 wins, followed by Nelson Piquet and Lewis Hamilton with 3 victories each.
6
Five drivers have taken a debut win in Montreal: Gilles Villeneuve (1978), Thierry Boutsen (1989), Jean Alesi (1995), Lewis Hamilton (2007) and Robert Kubica (2008).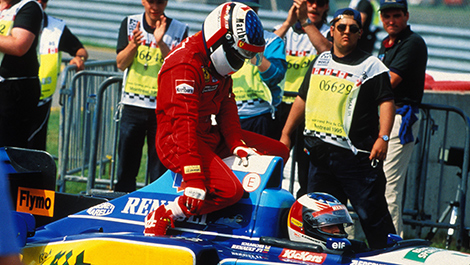 Jean Alesi in 1995. (Photo: WRi2)
7
In 2005, the Canadian Grand Prix was the third-most watched sporting event in the world with 51 million viewers, just behind the Super Bowl and the UEFA Champions League.
8
The 2011 Canadian Grand Prix was the longest-ever Formula 1 race in 4h04m39.54 because of a downpour. Jenson Button eventually won the race by beating Sebastian Vettel.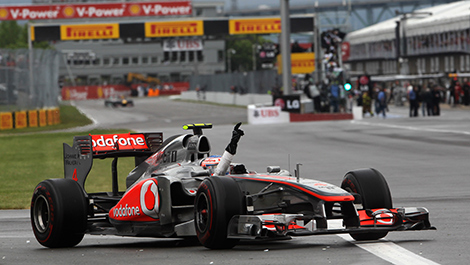 Jenson Button, McLaren, 2011. (Photo: WRi2)