From press release
Reigning IndyCar champion Scott Dixon reflects on his time at Chip Ganassi Racing, as the team celebrates 25 years.
With titles in NASCAR, IndyCar and sports car, Chip Ganassi Racing has been enjoying plenty of success over the last quarter of a century. Dixon, who has been with the team for approximately half of that time, thinks the key to all those wins is "happiness".
Scott Dixon (Photo: ChipGanassiRacing.com)
"To be honest, I'm not sure there's a 'secret' to Target Chip Ganassi Racing staying at the top for so long," the New Zealander is quoted saying by Racer magazine.
"One of the key things – and I know it sounds sort of cheesy – is that people are happy there. There's no one who comes into work at Ganassi with a 'don't care' attitude.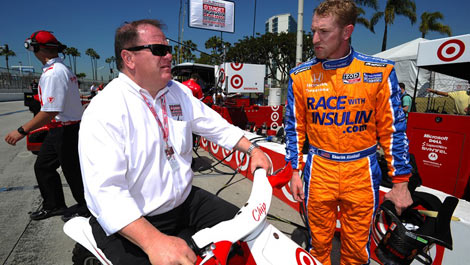 Chip Ganassi with driver Charlie Kimball (Photo: ChipGanassiRacing.com)
Of course, Chip Ganassi himself is very driven as a team owner, which helps obtain results.
"As you go through categories, you sometimes encounter team owners who don't seem to have enough fight in them or the determination," Dixon adds.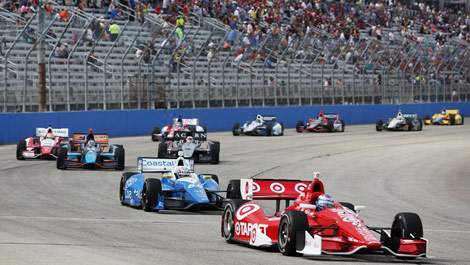 Scott Dixon leads the IndyCar field (Photo: ChipGanassiRacing.com)
"But Chip cares; one bad practice session and he wants an explanation! I know that sounds as if he's a tough boss, but actually I love that.
Ganassi the man is also very human: "Chip has a soft side too. (He) may have moments when he's fired up and if you say something he considers wrong, he can have a way of snapping back.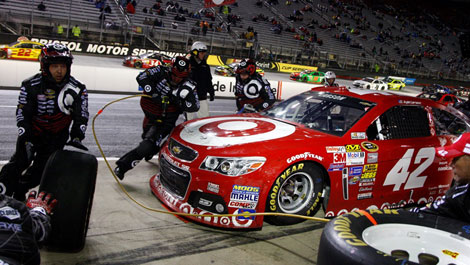 Chip Ganassi in NASCAR (Photo: ChipGanassiRacing.com)
"But he's very, very loyal, and will back you to the hilt. And I know there are charitable things he does which he gets no publicity for and doesn't want publicity for."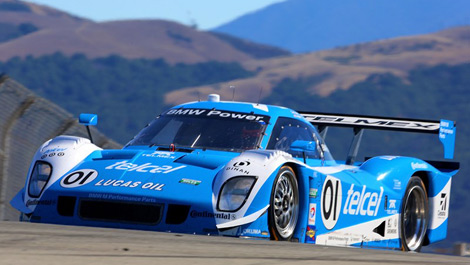 Chip Ganassi in sports cars (Photo: ChipGanassiRacing.com)