From press release
Marco Wittmann will be the pole-sitter, this Sunday, for the first DTM race held at the Hungaroring after a break of nearly 26 years.
In the qualifying session, the German BMW M4 DTM driver crossed the line of the 4.381-kilometre circuit located not far from Budapest in 1:26.518 minutes, thus repeating the feat he delivered at Oschersleben and securing his second consecutive pole.
Marco Wittmann (Photo: DTM.com)
"I just love the qualifying," said the winner of the season opener, following the third pole position in his still short DTM career.
"Getting your act together on a single lap represents a great challenge. Today, everything went fine – a great day for BMW. First position on the grid is a great initial position as a good start is particularly important, here in Hungary."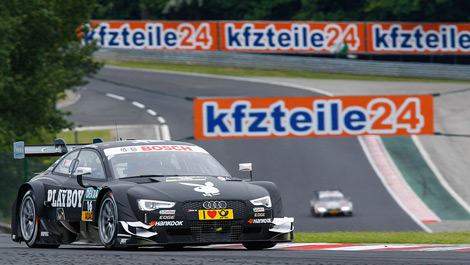 Adrien Tambay, Audi RS 5 (Photo: DTM.com)
Meanwhile, the three rookies Maxime Martin, Ant