Volkswagen and Audi have just unveiled some new vehicles that are sure to appeal to tuners.
The VW Amarok Power Concept boasts a 92 Allen & Heath DJ table, a Pioneer CDJ900NXS player, a Stasys Xair subwoofer, and 5,000 watts of sound. It can also sprint from 0-100 km/h in 7.9 seconds thanks to a 3.0L V6 TDI engine rated at 270 horsepower.
Other features include 22" wheels, an air suspension, and a sporty-looking interior with special instruments and bucket seats.
Photo: Volkswagen
Meanwhile, there's a new Audi Q3 that will delight camping enthusiasts with a tent that can withstand strong winds of 70 km/h. Under the hood is a 177-horsepower 2.0L TDI engine.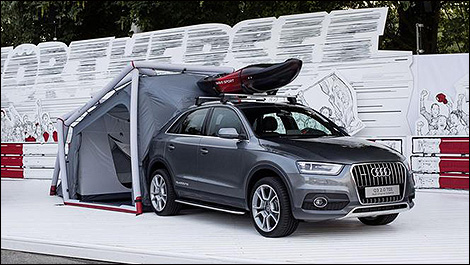 Photo: Audi
Fans can also marvel at a black and yellow Audi A1 Sportback with 5-spoke aluminum wheels and matte black/yellow interior accents. This one is motivated by a 1.4L TFSI engine that produces 122 horsepower.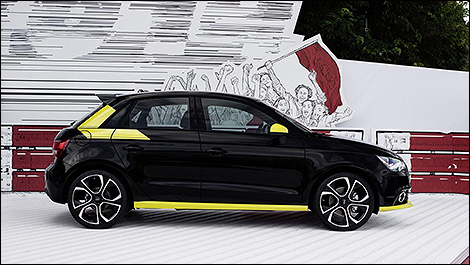 Photo: Audi
Source : inautonews.com