It seems that since Red Bull's massive involvement at every level of the motorsport ladder, the average age of Formula 1 drivers has dropped significantly. Is that just an impression or is it a reality?
We at Auto123.com crunched the numbers and compared the average age of F1 drivers 30 years apart, comparing 1984 (when Niki Lauda clinched his third World Championship with McLaren) and today.
Jacques Laffite and Keke Rosberg, Williams, 1983 (Photo: WRI2)
Average age of drivers in 1984: 29 years old
Average age of drivers in 2014: 26 years and 7 months old
(a drop of less than 3 years)
Youngest drivers in 1984: Mike Thackwell and Corrado Fabi: 23 years old
Youngest driver in 2014: Danill Kvyat: 20 years old
(a difference of 3 years)
Oldest driver in 1984: Jacques Laffite: 39 years old
Oldest drivers in 2014: Kimi Raikkonen and Jenson Button: 34 years old
(a difference of 5 years)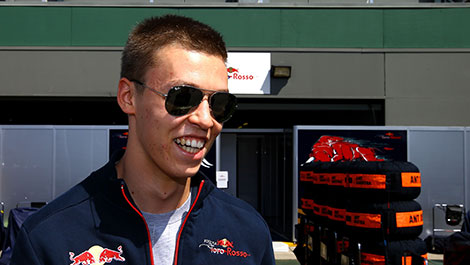 Daniil Kvyat, Toro Rosso, 2014 (Photo WRI2)
In 1984, just four drivers were 24 years old or younger.
In 2014, eight drivers are 24 years old or younger.
In 1984, 35 drivers competed in the F1 World Championship. In 2014, there are only 22 drivers.
In conclusion, we expected that the average age would be much lower than what we see here. We believed that the modern F1 drivers were much younger than their colleagues of 1984, but it's not really the case. However, today's rookies do graduate to F1 at a much younger age.