I recently got the opportunity to spend time behind the wheel of the completely redesigned 2014 Toyota Highlander, which ushers in the third generation of the Japanese automaker's popular midsize crossover. What exactly caught my attention? Here are six pictures that will show you.
1. Display Audio System
Photo: Olivier Delorme
Whether I listen to music via Bluetooth or satellite radio, I like seeing the album cover next to the song info. Little details like these make a big difference, you know…
2. JBL Synthesis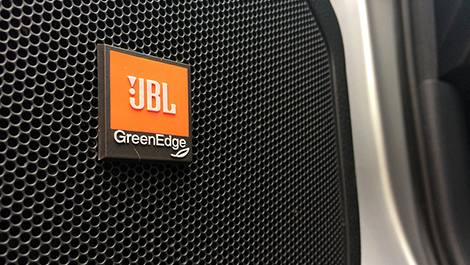 Photo: Olivier Delorme
Speaking of music, I loved the available JBL Synthesis sound system and the cabin's acoustics. No matter what I listened to, everything sounded just right.
3. Second-row seats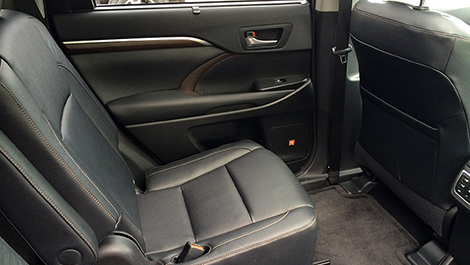 Photo: Olivier Delorme
So. Much. Space. Wow! I'm six feet tall, and I could easily cross my legs after sliding my seat as far back as possible. Keep in mind, though, that my high-end Limited tester featured captain's chairs instead of a conventional bench seat in the second row.
4. Flip-up rear window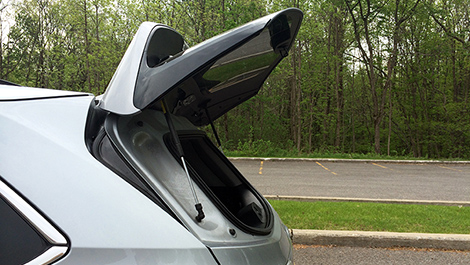 Photo: Olivier Delorme
Power liftgates are great, because you can remotely open them anytime you walk toward the vehicle with your hands full. However, I prefer a flip-up rear window like the Highlander's, which proves really convenient most of the time. Too bad this feature is going the way of the dodo…
5. Halogen headlights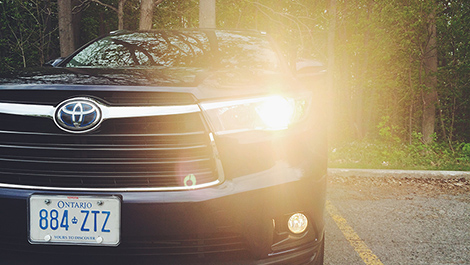 Photo: Olivier Delorme
At nearly $53,000, I just don't understand why the 2014 Toyota Highlander Hybrid Limited doesn't have LED headlights. Heck, you can find some on a Corolla at $18,000!
6. Centre display angle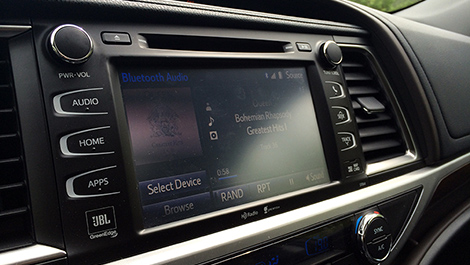 Photo: Olivier Delorme
Although I love what Toyota has done with the multifunction centre display, the experience is compromised by the sunrays that bounce off of it and make the info much harder to read while driving.