Shopping for a new car? Straight out of school? Looking for your first set of new wheels? Money's tight, but you don't want something cheap?
Here are 10 of our favourite under-$20k cars:
Nissan Micra
For less than half of this list's price range, the Micra may very well be the car deal of the Canadian market. It's smashing good to look at, too! Bravo, Nissan.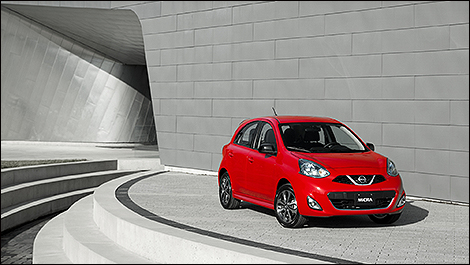 Photo: Nissan
Continue reading 2015 cars under $20k.