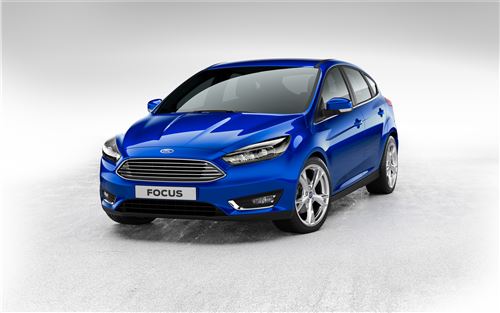 Ford has unveiled the 2015 Ford Focus at an unusual event, the Mobile World Congress in Barcelona. Note that it ain't for first time. Few years back, Ford Focus Electric was unveiled at the CES. The 2015 Focus will be at the 2014 Geneva Motor Show as well.
The 2015 Ford Focus showcases only minor changes on the exterior (front and rear fascias) to give a refresh look. The car has added a very small EcoBoost engine, 1.0L turbocharged three-cylinder which is same as the 2014 Ford Fiesta. Note that EcoBoost engine will be available only with manual transmission option.
On the interior as well the changes are limited at best. The 2015 Ford Focus features City Stop feature, which will detect an imminent crash and automatically try to avoid the crash. Good to have feature for some!
The pricing details will be released closer to the 2015 Ford Focus launch later this year.