Formula 1 will return in Russia this October to race on a new road course that has been built inside the Sochi Olympic Park for the 2014 Winter Olympic Games.
The Russian Grand Prix was a Grand Prix motor race briefly held in the 1910s in St. Petersburg.
On the 100th anniversary of the last Russian Grand Prix, F1 will make a return in the country October 10-12.
A brand new 5.872-kilometer track, the Sochi Olympic Park Circuit, has been built for the race. German engineer Hermann Tilke designed the track layout.
Formula 1 supremo Bernie Ecclestone signed a deal with Russian President Vladimir Putin in October 2010 for Soshi to host the Russian Grand Prix from 2014 to 2020.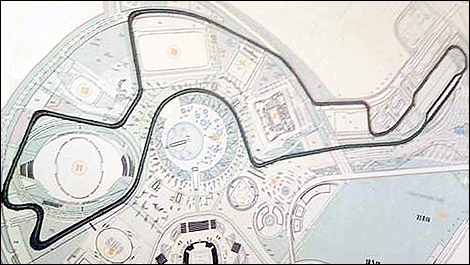 Archives Auto123.com.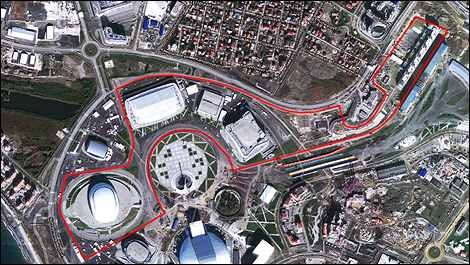 Photo: Google Maps