From Pirelli
After a difficult first winter test in Jerez, F1 teams got to turn some laps that were more representative of their form, this past week en Bahrain. They got to know the 2014 Pirelli tires a bit better as well.
Many teams had a chance to do both race simulations and qualifying runs, partially because the weather was dry and warm in Bahrain, partially because they were more familiar with their cars than in Spain.
Kevin Magnussen, McLaren MP4-29 (Photo: WRi2)
Teams also had a chance to test a special "winter" tire got up to temperature faster than a normal race tire would.
The facts
The 34 rivers taking part in the four-day test in Bahrain covered 2,322 laps between themselves for a grand total of 12,566 kilometres. That's 428 laps on day 1, 676 on day 2, 695 on day 3 and 469 on day 4.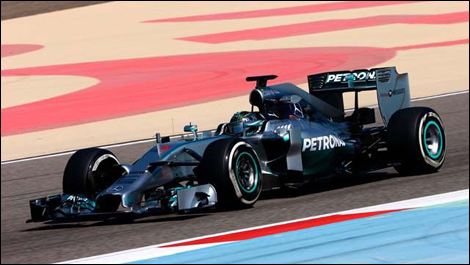 Nico Rosberg, Mercedes W05 (Photo: WRi2)
Combined with the Jerez test, the total mileage becomes 19,074 kilometres. After two tests last year, the F1 paddock had already racked up 31,640 kilometres.
Each team had a total of 30 sets to use in Bahrain.
"Thanks to the weather, which was very close to perfect this past week, teams got to really know the tires, which wasn't the case in Jerez," explains Pirelli motorsport boss Paul Hembery.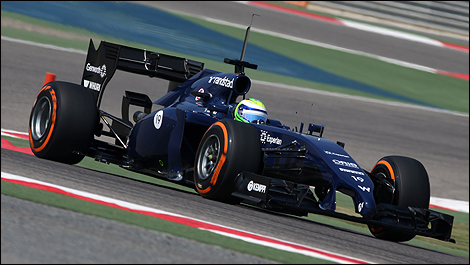 Felipe Massa, Williams FW36 (Photo: WRi2)
"We haven't reached a final conclusion yet, but it looks like our 2014 tire is a lot more consistent and durable than last year's spec.
"We also had less graining than usual on this track, and that was one of our goal for the pre-season. As they continue to understand their car and the tires better, the teams should get quicker and quicker at the next winter test, also in Bahrain."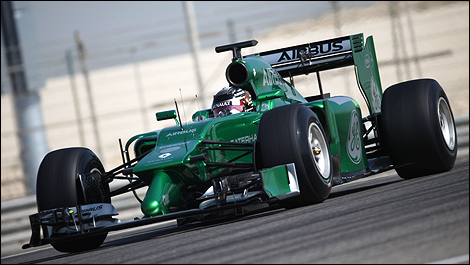 Kamui Kobayashi, Caterham CT05 (Photo: WRi2)