Model: 2007 to 2013 Jeep Patriot
Vehicle Type: SUV
The Verdict: Lower-than-average resale values and good bang-for-the-buck will make the Patriot an appealing buy for budget-minded 4×4 shoppers. The most likely problems and issues should be easy for a test-driver to identify, and even easier for a mechanic to dig up in a pre-purchase inspection. Opt for a model with the five-speed manual gearbox for maximum long-term confidence.
Price: Look for basic, older, high-mileage units to be available in the used market from about $4,500, with newer, low-mileage units or demos commanding upwards of $24,000. Look for plenty of selection between about $10,000 and $15,000.
Photo: Matthieu Lambert
History/Description: The Jeep Patriot's job was to bring the brand's big, capable and handsome styling language to a value-minded shopper after an affordable and adventurous ride that provided low-cost access to four-wheel drive adventure seekers. With a launch for model-year 2007, Patriot arrived as Canadian shoppers were getting into fuel-efficient little SUV models in a serious way.
Jeep made sure there was a Patriot for just about any shopper. Bluetooth, premium audio, heated seats, a driver computer, auto climate control, a household power outlet and plenty more features were all available. Folding rear seats? Check. Lots of storage spaces? Check. Trunk mounted rechargeable flashlight? Check. Chill-box lifted from the Dodge Caliber? Check, check and check.
From 2009 and on, Patriot got an interior refresh to brighten and soften up the cabin. It had earned a reputation for being boxy and bland and made of melted-down margarine containers finished in fifty-shades-of-grey-plastic.
Most used units will be powered by a 2.4L 4-cylinder engine with dual overhead camshafts good for 172 horsepower. That's available teamed up with either a five-speed manual or a Continually Variable Transmission (CVT) with either front or four-wheel drive available. A 4×4 / manual transmission combination was, delightfully, available.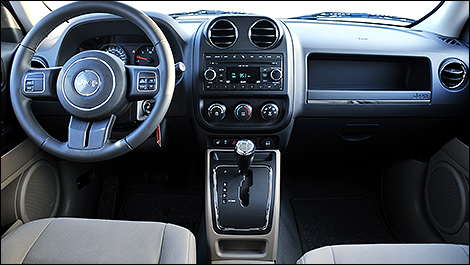 Photo: Matthieu Lambert
What Owners Like: Typically, owners like the overall value presented by these machines, as well as the confidence enabled by the slick 4WD system in slippery conditions. The clever and unique features, on-board flexibility and even all-around visibility are also rated highly.
What Owners Dislike: Earlier models got plenty of complaints about interior design and materials selection, and a decent number of owners wish for a more powerful engine. A louder-than-expected highway ride is often griped about, too.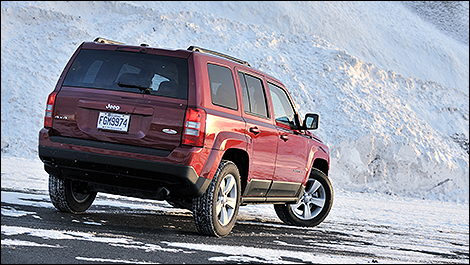 Photo: Matthieu Lambert
The Test Drive: Once you've confirmed that the stereo and climate control system work properly, turn both off and head to a rough road to listen to the suspension for clunking, popping or grinding sounds while steering or traveling over bumps. Unwanted sounds likely indicate the presence of one or more worn-out suspension components. Numerous owners have reported premature wear of these parts, with sway bar links, ball joints, tie-rods and bushings listed as the usual culprits. These parts are easy for a mechanic to inspect and replace.
Drivability issues with Patriot's Japanese-outsourced CVT transmission, including reduced or sluggish acceleration could be the result of a computer-related problem fixed by rebooting or re-flashing the computer brain that controls the transmission. Some droning and a strange, shift-less feeling to the power delivery is normal. Grinding sounds from the CVT transmission, or a bucking or 'jerking' sensation when decelerating are not. Opt for a manual transmission where possible—as the technology is considerably more proven.
Check the headliner around the map lights, as well as carpeting in the front footwells, for signs of moisture– which could indicate a leaky sunroof or drain tubes.
Other checks include a visual scan of the power steering reservoir and pump to ensure no fluid is leaking, and listening for a high-pitched whine at speed on models with the CVT, which could be caused by a bad transmission mount.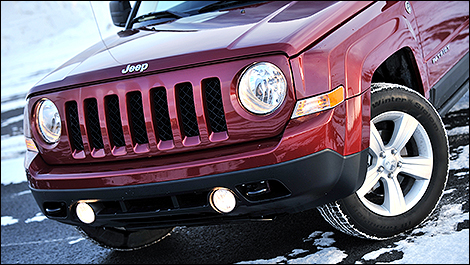 Photo: Matthieu Lambert