Model: 2008 to 2014 Subaru WRX
Vehicle Type: Sedan/5-door
The Verdict: The WRX appears to be a fairly solid bet in a used sports model that's ready for action 365 days a year. Common issues listed below should be easy to identify on a test drive. A non-modified model is your best bet for long-term confidence and reliability.
Price: Look for an older, higher-mileage unit starting from about $12,000, with newer, low-mileage units commanding over $30,000. There is plenty of selection in the high teens and low twenties.
Photo: Luc Gagné
What Owners Like: Commonly praised in this generation of Subaru WRX are acceleration, handling, seat comfort, and an all-out, fun-to-drive factor. Many owners appreciate the space and flexibility of five-door models, and note generous at-hand storage facilities, too. Winter driving confidence in the WRX is rated top-notch, too.
What Owners Dislike: Common complaints of the WRX include heavy fuel consumption, the requirement to be fed premium gasoline, and a cheap, low-budget interior. Some owners complain of a stiff, firm ride, which is a tradeoff for the model's handling abilities. As the WRX ages, many owners complain of interior rattles, too.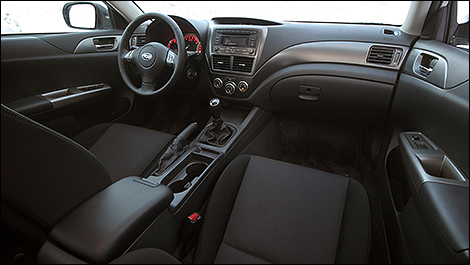 Photo: Luc Gagné
History/Description: The Subaru WRX — or the Subaru Impreza WRX — hit the market in its most recent iteration for 2008 with a 224-horsepower turbocharged flat-4 engine, 5-speed manual transmission, and the Japanese automaker's legendary Symmetrical AWD system bolted under its floor-pan.
An up-powered WRX 265 model was launched for 2009, and then dropped for 2010, as its 265-horsepower engine became standard for all WRX models from then on. Both sedan and hatchback five-door models were available. Feature content included Bluetooth, heated sport bucket seats, a sunroof, leather-wrapped accents, automatic climate control, automatic lights, Bluetooth, and more.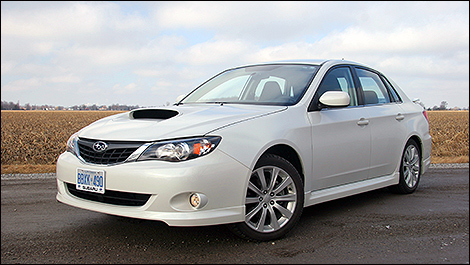 Photo: Luc Gagné

Common Issues: Standard sports-car checks apply to the WRX, regardless of mileage or year. Confirm that the tires and brakes are in decent shape, not in need of replacing. Inspect the model for non-stock parts, noting that "upgrades" can in some cases adversely affect reliability and durability.
Opting for a model as mechanically close to stock as possible is advised for the average shopper. Avoid a model with modified turbocharger system programming or components unless you're familiar with WRX engine management and tuning.
Be sure to "feel" the clutch for any signs of slippage, and the shifter for any signs of gears "clashing" or "grinding" when changing gears. Both could indicate clutch or transmission problems.
Walk around the model to inspect the condition of the paint, especially on the front bumper. Many owners complain of poor durability from the factory paint job, as well as "cracks" in the bumper. Confirm proper operation of the driver's seat lumbar adjustment, seat heaters, and air conditioner.
Have a Subaru mechanic check over the model you're considering, noting whether a recall on the turbocharger oil supply line was carried out. Note that a number of owners of 2009 models experienced engine failure caused by a bad batch of engine bearings. This issue happened almost exclusively at low miles and was covered under warranty until Subaru addressed the issue.
Finally, pay attention to the WRX's idle, ensuring it's smooth and steady at around 750 rpm. If that's not the case, a bad sensor might be to blame. Also, although rare, some owners reported issues with the timing belt and pulley system, which could cause excessive roughness and poor power output — not to mention engine damage. For safety's sake, be sure to determine where the timing-belt is within its lifespan, and don't agree to purchase a WRX that doesn't seem to be running smoothly until a mechanic checks it over.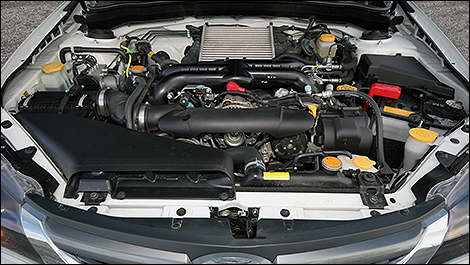 Photo: Luc Gagné