The outgoing Subaru Tribeca will be replaced with a new seven-passenger crossover, although there could be a fairly long hiatus between the two.
"I've received very strong requests from U.S. dealers for a multipassenger, seven-seat vehicle, and we are planning to introduce it to the U.S. market," said Yasuyuki Yoshinaga, president of Fuji Heavy Industries Ltd. (which owns Subaru), to Automotive News.
Tribeca 2014. (Photo: Subaru)
No release date has been set. However, Subaru has confirmed this new vehicle won't be ready at the time the Tribeca bows out in early 2014. 

Rumour has it that Subaru may use the Japanese-spec Exiga as a basis.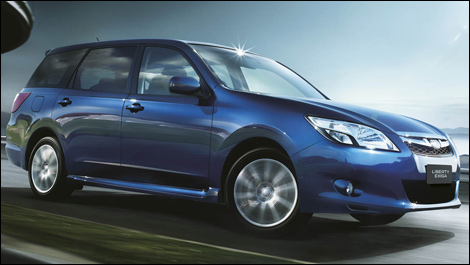 Exiga 2012. (Photo: Subaru)