Model: 2010 to 2013 Suzuki Kizashi
Vehicle Type: Sedan
The Verdict: Kizashi owners appear to be a largely happy bunch who enjoy a car with above-average feature content and premium touches. A front-drive, manual-equipped model is likely your safest bet if common issues aren't present.
Photo: Michel Deslauriers
Price: Look for an older, higher-mileage Kizashi from about $12,000, with newer, loaded, low-mileage units commanding upwards of $20,000. Shoppers will find plenty of selection in the mid to high teens.
What Owners Like: Common likes include the upscale looks both inside and out, good materials selection and overall appearance and character. The 6-speed manual transmission is a favourite among driving enthusiasts, and audiophiles love the standard USB audio port.
What Owners Dislike: Common gripes include trunk hinges that eat up trunk space, the lack of an available up-level engine, and a sporty and firm ride. Some owners wish for better fuel-economy on AWD-equipped models, too.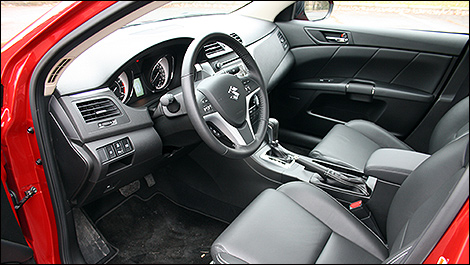 Photo: Michel Deslauriers
History/Description: Upscale in appearance, packing available All-Wheel Drive (AWD) and offering a sporty and upscale alternative to machines like the Corolla, Civic and Focus, the Suzuki Kizashi was on sale to Canadians for only a few years before the brand ceased automotive business operations in Canada.
Kizashi came with front-drive as standard and AWD as an option early on, before AWD was made standard. S, SX and Sport trim grades were applied to models from simple to basic.
Upscale feature content included automatic climate control, heated leather, one-touch windows, Bluetooth, memory seats, parking radar, a Rockford Fosgate stereo system, and more.
Look for a 2.4L 4-cylinder on all models, generating 180 or 185 horsepower depending on the year. Front-drive models could be had with a 6-speed manual, while all AWD models got a CVT transmission with manual mode.
Photo: Michel Deslauriers
Common Issues: Start your Kizashi test drive with a full walk-around, inspecting the paint and panels for signs of chipping, scratching, and dents. Some owners complain of poor durability from the Kizashi's paint-job, a common complaint of many new cars.
A check of the tires and wheels for signs of damage, condition, and finish wear is also advised.
On board, scrutinize the cabin for any damaged or missing trim pieces, especially around the lower portion of the seats. Confirm proper operation of all electronics, including the communication and multimedia systems.
When driving, "listen" to the suspension especially at the rear of the vehicle, for signs of squeaking and creaking, which could indicate a worn-out or defective shock absorber. A mechanic, or mechanically inclined person, should visually inspect the rear shocks for signs of fluid leakage, too.
Some owners have complained of faulty operation from the available CVT transmission, possibly resulting in replacement of the transmission under warranty. Information online is somewhat inconclusive, though shoppers are advised to stick to a front-drive, manual-equipped model for maximum confidence if possible — or exhaustively scrutinize the operation of a CVT-equipped model, noting any signs of surging, lagging or any unwelcomed sensations. A full drivetrain computer systems scan is also advised.
Finally, some owners have reported issues with the serpentine belt tensioner, which may cause the used Kizashi to emit a grinding, whining sound as a precursor to belt damage and tensioner failure.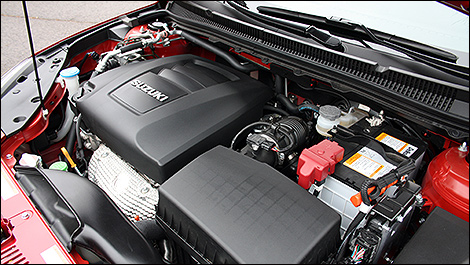 Photo: Michel Deslauriers