The "unflappable" Sébastien Loeb has overtaken Walter Rohrl as the best ever rally driver, according to the boss of M-Sport, Malcolm Wilson, as the World Rally Championship (WRC) gears up for the Rallye de France, probably Loeb's last ever WRC appearance.
It's a special relationship that bonds Loeb and Wilson, himself a former rally driver and two-time British champion, as the 57-year-old heads a rival team. Wilson's M-Sport is Ford's official partner in the WRC since 1997.
"I feel privileged that I've been here to see all of his nine championship wins," he admits in an interview with WRC.com, before adding "and sad too, because he's probably cost me seven out of the nine."
But Wilson doesn't seem to hold a grudge against the Frenchman: "He's my all time number one. It used to be Walter Rohrl, but then, sadly, his achievement was way surpassed.
The legendary Walter Rohrl (photo: WRC.com)
"To win nine consecutive championships is incredible."
Loeb is better than anyone else in the eye of Wilson because of the way he deals with pressure, and because of the way he deals with all types of surfaces.
"I think he's the complete all-rounder. He's won on every surface possible and has always had the speed," Wilson analyzes.
"But for me, the most important thing is the way that he's managed his rallies and, in fact, his whole career. He's totally unflappable and pressure just doesn't seem to faze him."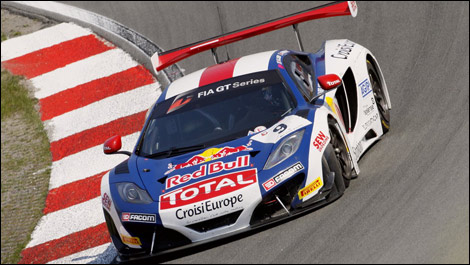 Sébastien Loeb is now looking for new challenges (Photo: V-Images.com/Eric Fabre)